---
Genre(s)
Technical Brutal Death Metal
Lyrical theme(s)
Misanthropy, Rape, Genocide, Cynicism
Origin Formed in Last label Status
Poland (Gdañsk) 1991 Chaos III Production Split-up
Last known line-up
Marcin "Svierszcz" �wierczyñski - Bass and Vocals (ex-Nyia, S.A.Inc.)
Marek "Hudy" Chudzikiewicz - Guitars
Trufel - Guitars (Azarath, Shadows Land, Masachist)
Former/past member(s)
Piotr "Zvierzak" Kawalerowski - Vocals (ex-Ghost, Noizzer, ex-Hesperus Dimension, Blindead, one show in Mess Age)
M³ody - Guitars
Marcin "Zombek" Go³êbiewski - Drums (ex-Vader tour drummer in 2001)
Additional notes
For article about split, go to Masterful Magazine (Polish language).
Translation : They will release a post-humous live album consisting of a concert recorded at "Ucho" in Gdynia, Poland.
Trufel said : Hudy and Z±bek are doing a project together and ¦wierszcz will be playing in S.A.Inc. Trufel himself is going to continue playing in Azarath (a brutal death metal band with Inferno on drums), and has said that he's going to have a new death metal project which he will reveal quite soon.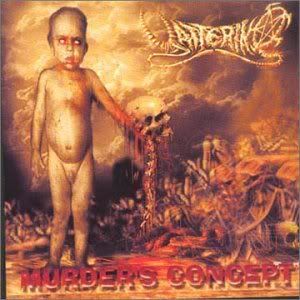 Code: